ABOUT US
Financial Reports
The bank is owned by the Hoare family on an unlimited-liability basis, with no external financing. As a result, we have a highly conservative attitude to risk which is monitored closely and managed within strict limits.
Our growth and development are funded entirely through retained earnings. The chart below shows the increase in our capital resources (comprising share capital and reserves) over the past 10 years.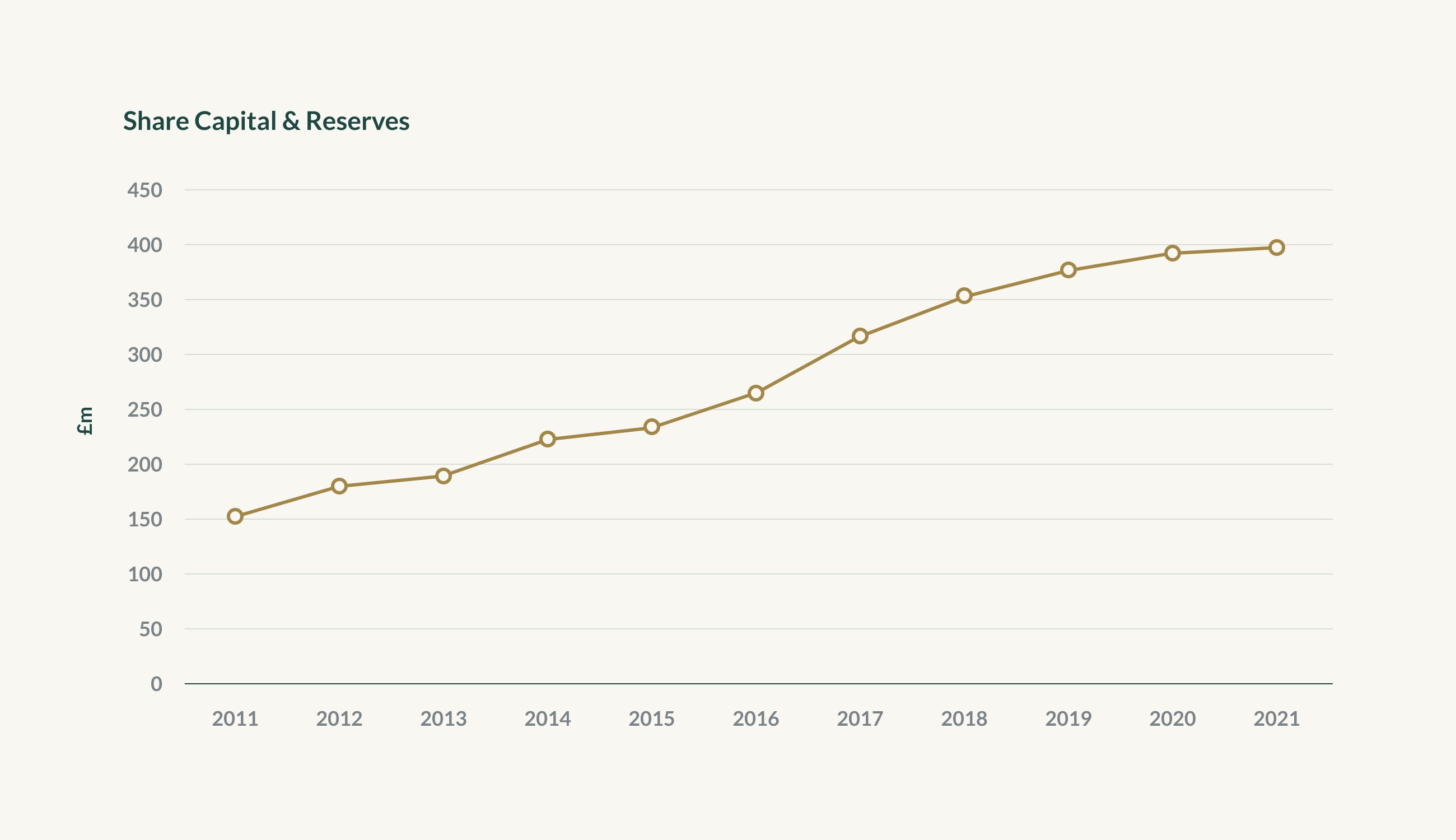 2021
£398m
Share capital and reserves
Previous financial reports
GENDER PAY REPORT
The relationship we enjoy with our employees is central to the bank's continued success. We are always looking to attract and retain the widest pool of talent, whilst ensuring parity in pay for all employees. Read the results of our gender pay gap analysis below.